How to choose a family friendly location
To design the holiday of your dreams, you need to consider what your family's perfect trip involves. Ask yourself these questions before you begin.
1) Who's coming with us?
You might be holidaying alone with the kids, or taking grandparents, aunts and uncles with you. Everyone has slightly different ideas about what makes the perfect holiday – from a swimming pool to splash about in, to plenty of culture and history. It's worth finding out what everyone's holiday essentials are right at the beginning.
2) How well does everyone travel?
If anyone in your family gets sea sick or dislikes flying, you need to know. In Australia we're close to so many wonderful destinations that you really can choose a fabulous location no matter your preferred method of travel. Meanwhile, in places like Europe, you can easily destination-hop by train, bus, boat or plane.
With transfers on either side you can sometimes lose more time than you bargained for.
3) How much time do you have?
While a week in Bali sounds just perfect, if you need to accommodate lengthy transfers on either side, you can sometimes lose more time than you bargained for. Work out how much time you have according to the number of days you'll actually be in your final destination, and then decide if you can cover all you'd hoped.
4) What's the budget?
While this part isn't so much fun, thinking about it early saves you falling in love with an idea only to find it's just not do-able. That said, travel today provides so many options that allow for luxury even on the tightest of budgets. You can make almost any location work if you're willing to get creative with your options.
When you know who you're planning for and what they need to make the perfect holiday, the fun really begins.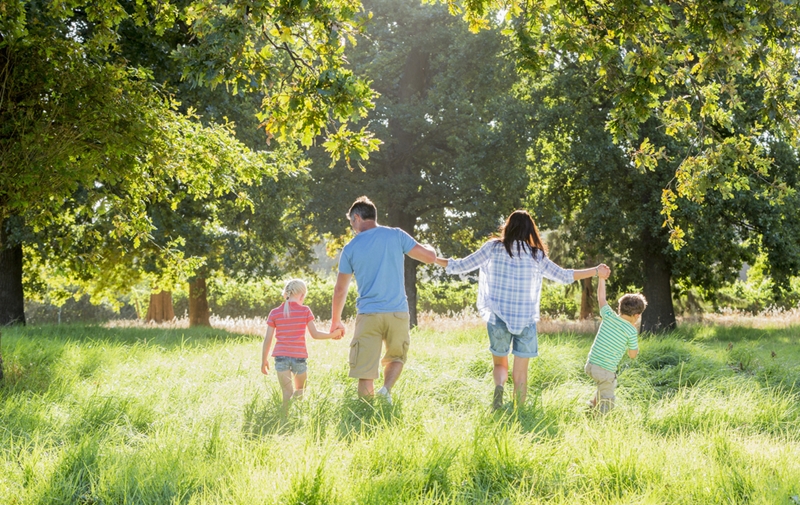 Working out what everybody wants from your family holiday is important.
6 family friendly holiday travel ideas
1) A relaxing cruise
What makes cruising so appealing for a multigenerational family holiday is that there's entertainment provided for all ages. Whether some of your group fancy a formal dinner dance, or the younger members want to join the daily treasure hunt, everyone is catered for.
Your crew take charge of ensuring everyone is happy so you can relax, pick your favourite activities and enjoy your the days at sea. When you dock in a new port, you can join one of the tours offered and let someone else organise the details. Meanwhile, back on the ship, someone else takes care of cleaning and cooking.
If you're considering cruising with young children, check out Disney's options, meanwhile older kids might appreciate a ship with water slides or teen activity clubs.
2) European history
Ancient castles, stunning cathedrals and stories of medieval knights – give your family something to think about with a trip to Europe. There's history around every corner in some of Europe's hot spots, and plenty of attractions to show you what life was like hundreds of years ago.
In London, visit Buckingham Palace and the Tower of London.
Tour dramatic castles designed by medieval kings in Germany.
Head to Pompeii, in Italy, for a perfectly preserved insight into our ancient past.
Of course, it's not all about learning. Visit Greece's sandy islands and turquoise seas for a few days of R&R, get lost in the French countryside on a cycling tour, catch a colourful West End show in London or head to Harry Potter World just outside the city.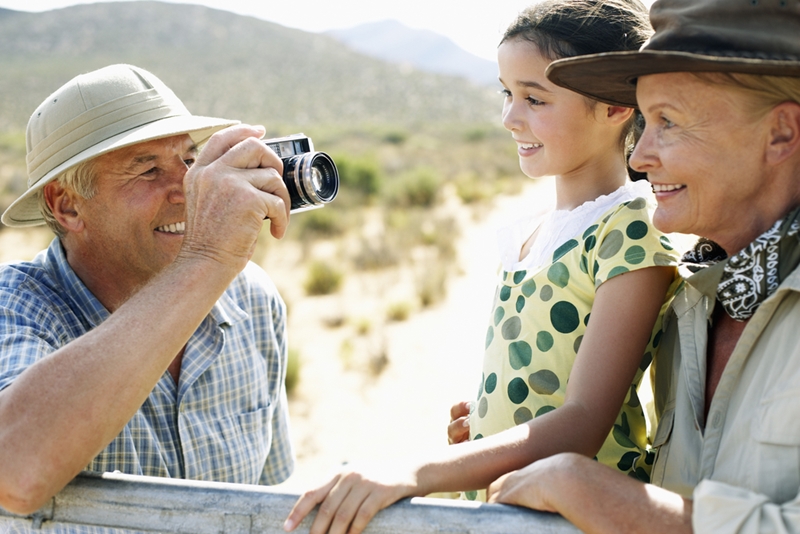 Bring the whole family together for an unforgettable safari holiday.
3) The African plains
When kids seem attached to their iPads, an African safari gives them something to look up at. Watching the sunrise across the plains, spotting lionesses training their cubs or seeing a herd of elephants gently making their way across the savannah – Africa is a mesmerising experience. Whatever their age, coming face-to-face with wild animals in a natural habitat is something no one will forget in a hurry.
While Africa might feel like the wild unknown, there are so many safari tours you can choose from. They cater for those who just want to hop on for a few days or offer collection straight from the airport. There are rustic yet luxurious lodges in many national parks, and optional river cruises or walking safaris for a break from the van.
4) An all-inclusive break
If relaxation really is the name of the game, why not consider an all-inclusive Club Med break? With activities for the kids, romantic meals for the grown-ups and tour options that cater for even the largest of family get-togethers, Club Med ensure that no one gets bored.
Their range of holidays include beach-front villas to alpine huts and allow you to choose a trip that suits your family both in terms of activity and location. Head to Europe for the ski season, enjoy apres-ski by the fire and curl up with a blanket in the evening. Alternatively, choose the Maldives for days spent snorkelling in crystal clear waters, coming nose-to-nose with all kinds of exotic life under the surface.
Introduce your family to the unique sights, smells and sounds of Asia.
5) Asian culture
Introduce your family to the unique sights, smells and sounds of Asia for a holiday that takes them to another world. From exciting dishes, to different cultural customs – a trip to Asia takes your focus out of Australia, and into the history and culture of the East.
Japan is a great introductory option, with infrastructure that makes travelling from A to B easy and fast. Thailand is home to a number of western resort chains if you'd like some home comforts available. Meanwhile, India is your chance to jump in at the deep end and get out of your comfort zone, seeing how the locals really live in this vibrant, loud and energetic country.
6) An outback adventure
Sometimes you need to look no further than your own backyard for the adventure of a lifetime. Exploring your own country with your nearest and dearest brings an opportunity to connect with the land you call home. Australia is known around the world for its aboriginal culture and natural wonders like the Great Barrier Reef – so why not explore them for yourselves?
The great thing about a local break is that whatever you forget, you can buy along the way. There's no need for pre-holiday admin like currency conversion or overseas travel insurance. Plus, if you find that perfect family holiday spot, you can easily return time and again, making more memories along the way.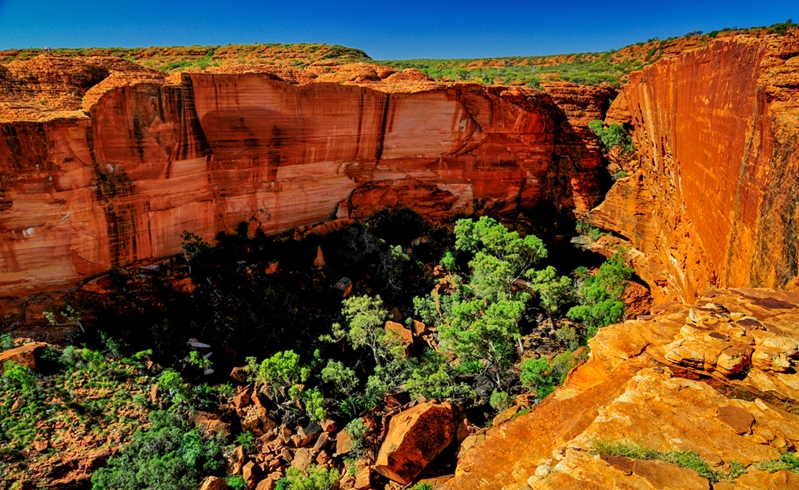 Booking your family holiday the stress-free way
With a family holiday, the devil is in the detail. Working out where to go, when to visit and how to get there is time-consuming when it isn't your day job. That's why talking to an experienced travel advisor is invaluable. FBI Travel are an Australian, family owned, business who've been helping people plan their trips for over 40 years.
We'll help you choose the right type of holiday for your family and make sure every last detail is taken care of. Get in touch with an FBI Travel Adviser today.