Have you ever dreamed of walking down a white sand beach, emerald water glistening in the warm afternoon sun? Well, that dream is certainly a reality on the picturesque Lizard Island.
Located in the heart of the Great Barrier Reef, Lizard Island is set among colourful reefs, rocky inlets and the azure waters of the Coral Sea.
FBI Travel is part of the Ambassador programme which includes Lizard Island. This gives our clients access to exclusive incentives and offerings that only enhance your experience on this picturesque island.
Fancy a trip to this isle of paradise? Well, you're in luck. Accessible by private flight charter from Cairns Airport, you can escape the hustle and bustle of city life and relax to the sounds of rolling waves, birds and ice dropping into your glass.
Accommodation for indulging
As the only resort on the island, you have a range of rooms and suites to choose from. From the Gardenview rooms and suites located in the heart of the tropical garden to the fabulous Oceanview options which are set high on Sunset Bay – offering stunning views out to the blue sea.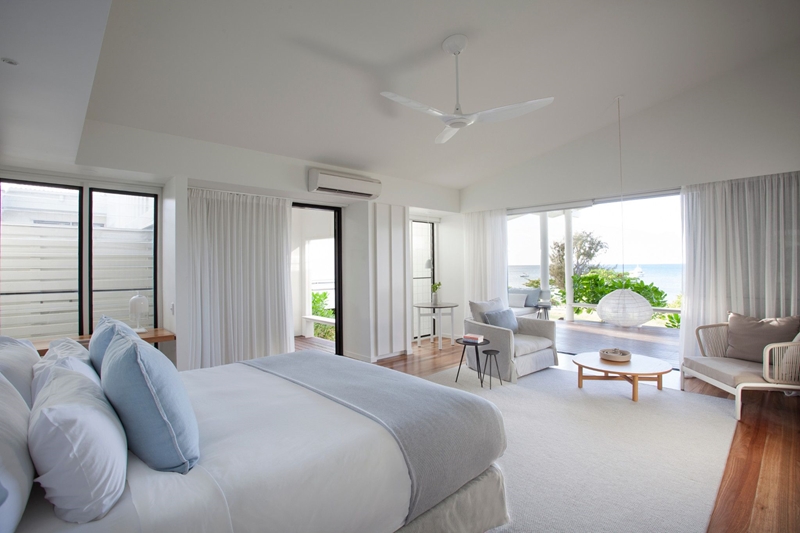 For a more luxurious setting, choose the Pavilion or The Villa where you can relax in your own secluded abode, providing uninterrupted views and spectacular interior design.
On a recent trip to Lizard Island, our very own Travel Advisor Ruth Leibson stayed in a stunning Beachfront Suite. Ruth described the suite's decor as "contemporary" and a great place sit back and enjoy the environment.
"The room was very spacious. The lounge and bedroom is all in one, with a bathroom which has a step-in shower and dressing room," she said.
A breath of fresh air
Of course, while you'll likely be coming to Lizard Island to relax, there are countless activities to enjoy in the tropical surrounds.
For Ruth, snorkeling was a real highlight. It's a special chance to explore the colourful marine world where you can see fish, baby sharks, sea snakes and even a few of Lizard Island's resident turtles.
If you prefer to stay on top of the water, you can join a glass bottom boat tour or try your hand at fishing. Handy hint – black marlin season is from September to December. Rise early, catch the sunrise out on the charter and then land a whopper for a great photo!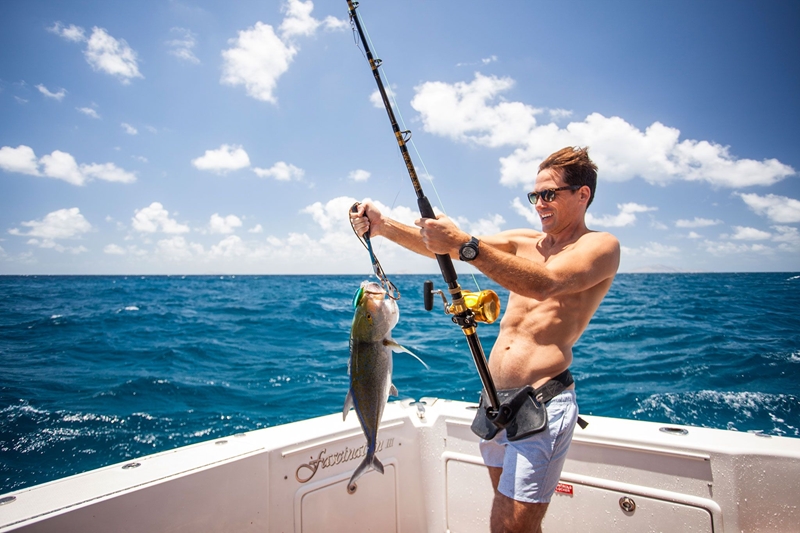 Staying on terra firma, you can explore the rugged island's interior, climbing up the mountain. The walk might be a little hot in the sun, but you'll be rewarded with a panoramic view of the entire island for your efforts.
"We started walking up the mountain at 6.a.m. and there was a beautiful lookout where you could see the island as well as the ocean," Ruth explained.
To add a little romance to the holiday, the resort can organise a picnic hamper for you and your loved one to enjoy on one of the secluded beaches. Watch the sunset with a glass of champagne, a plate of fresh food and your most important person by your side.
Wining and dining – a welcoming experience
Lizard Island's Salt Water Restaurant is the social hub of the resort where you can take stock of the idyllic views and enjoy some of the finest food in Queensland.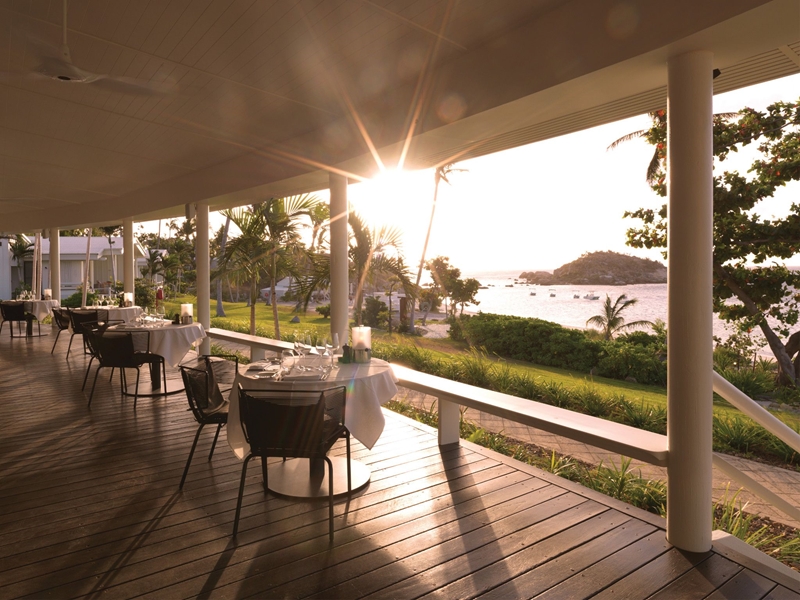 The changing menus reflect both modern and traditional Australian, Asian and Mediterranean cuisines – incorporating superb local produce. Enjoy fresh seafood or tuck into a beautifully cooked steak, the team at Lizard Island are happy to cater to your dietary requirements!
Treat yourself to a pamper!
Ruth suggests checking out the Essentia Day Spa during your stay at Lizard Island. The holistic experience is designed to rebalance and rejuvenate your body through a personalised spa session with exclusive La Biosthetique skincare.
"I had a full body massage. It was really wonderful and relaxing. The staff were very capable staff, and they really listened to what you needed from the treatment," Ruth said.
If you would like to learn more about staying on Lizard Island, get in touch with the team at FBI Travel on 1800 359 324 or enquiries@fbitravel.com.au.