You could easily mistake the experience of walking around northern Italy for stepping into a beautiful piece of Renaissance art. The cobbled streets, flowing archways and stained-glass cathedrals – the setting is enthralling and there's a certain sense of romance and tradition.
Despite the calendar reading 2018, not 1718, northern Italy still holds this lovely historic charm. FBI Travel Adviser Ginine Schulberg recently toured several northern Italian cities and towns in the European spring, catching a glimpse of both the past and present of this amazing region. Where would you want to venture to first?
Venice – the city of bridges
Even if you haven't been to Venice before, you'll certainly know what this special city has to offer. Built on a maze of 118 small islands and canals connected by more than 400 arched bridges, Venice's development is a wonder in itself.
Venice's canals weave their way around Rococo and Venetian gothic architecture, the light beautifully reflecting off the water into stunning stained-glass windows. "It's a city where you can easily get lost," as Ginine explains, the streets and canals revealing shops, homes and historic buildings around every corner.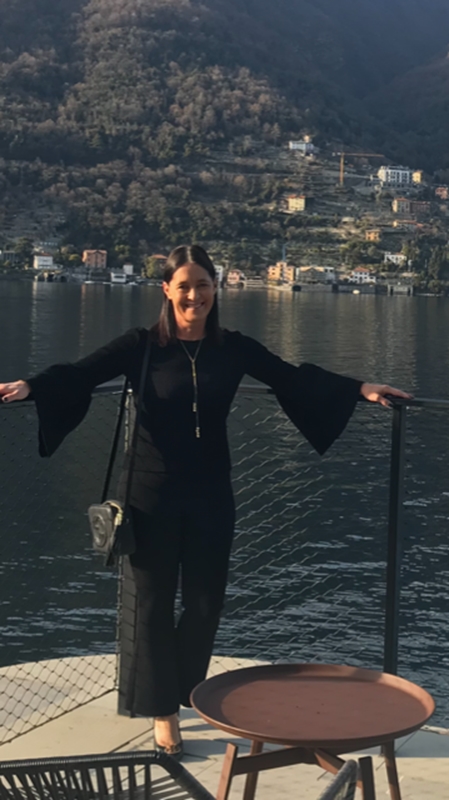 From the Doge's Palace, in the heart of Venice to the impressive St. Mark's Basilica that's tiled with Byzantine mosaics, Venice's architecture dates back hundreds if not thousands of years. As a result, walking through Venice is a spiritual experience – something that can't be replicated anywhere else in the world.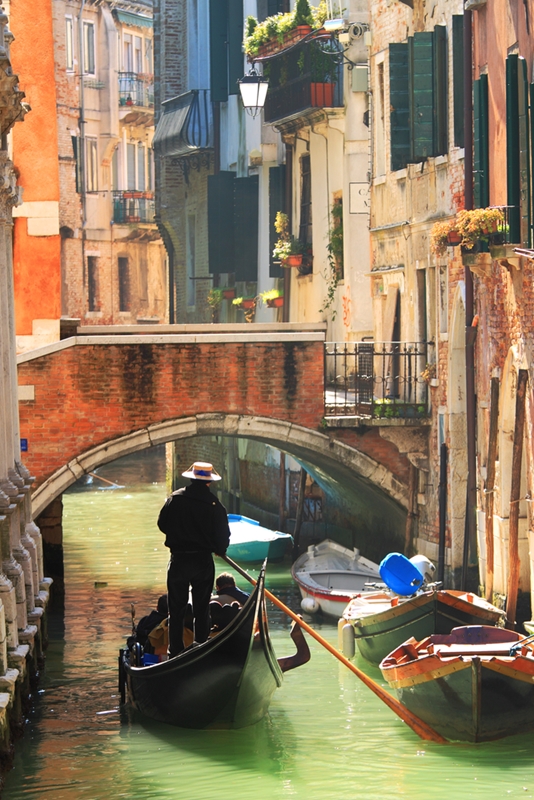 While you could spend all day exploring the back streets of Venice and cruising down the canals in a gondola, it's always good to have accommodation where you can simply relax, refresh and be treated like the royalty that once graced the Venetian shores. For Ginine, that's the five-star San Clemente Palace Kempinski which rests on a private island – a matter of minutes from Piazza San Marco.
"It's right out of the hustle and bustle of Venice – perfect for couples as well as multi-generational trips and families. The San Clemente Palace is actually magnificent, it really is like its own oasis," Ginine explained.
Many of the 190 rooms and suites look out over the centuries-old park or the lagoon, and if you're lucky to stay on the side that looks north to Venice, you can watch the carnival of boats and ferries sparkling on the water. The exclusive resort guarantees peace, tranquillity and privacy – the warm, classic decor making you feel right at home.
San Clemente Palace Kempinski is also home to three award-winning restaurants – Acquerello, La Dolce, Insieme – serving an array of iconic Italian and Venetian specialties. Pick a table near one of the island's several private piers, overlooking the lagoon and back to Venice with a drop of the local red – of course, the menus are almost as impressive as the views.
Of course, if you'd prefer to stay on the Venetian mainland, there are more than enough options for your perusal, the Palace of the Baglioni Hotel Luna being the perfect example. This centuries-old hotel remains stepped in history and culture – the walls and rooms lined are with connections to the past.
"The Baglioni Hotel Luna has just had a revamp and is centrally located in Venice – and is just a two-minute walk from one of the best bars in the city – Harry's Bar," Ginine explained.
Ginine's advice for travel to Venice – take your time and leave the map at home. "You can explore for several days and get lost in the maze of shops and cathedrals. It's during these times where you meet friendly locals, share stories and get a good vibe of this amazing city."
Milan – fashion capital of the world
One of the great elements of travelling around northern Italy is the ease of getting from one destination to another. While you can hire a vehicle and self-drive or fly, it might be more scenic (and cheaper) to simply catch the train. The Italian rail system is comprehensive, winding its way between countless scenic towns and cities along the way. Ginine utilised this option, catching trains between these centres – including from Venice to Milan (a couple of hours inland west).
As one of the most progressive and industry-leading cities in the world, Milan certainly caters to a wide audience.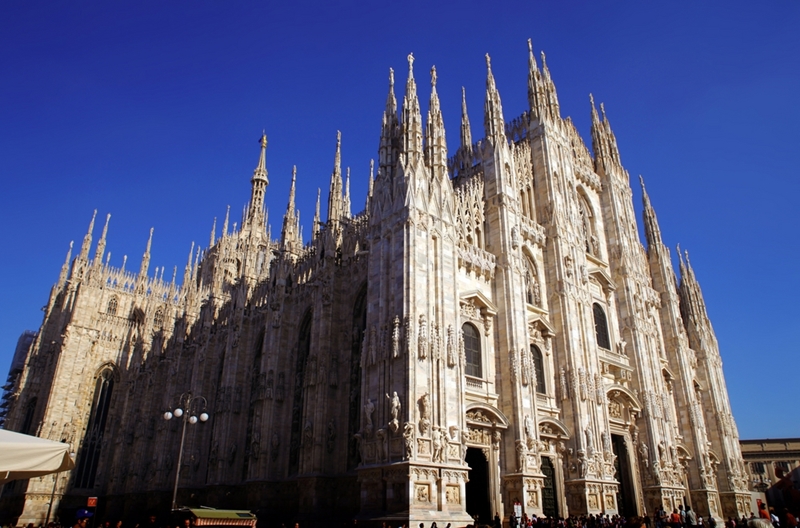 Of course, while you can visit the historic sites of Milan – the Duomo, Pinacoteca Di Brera and Teatro Alla Scala – the real drawcard of Milan is in the luxury hotels and shopping centres.
"Milan is home to some of the world's best hotels, Armani Hotel Milano, Bulgari Hotel Milano, Four Seasons and Mandarin Oriental – these are all within a few streets from the beautiful high-end shops," Ginine described.
"Behind the Duomo and along Corso Buenos Aires and on Corso Vittorio Emanuele II, you'll find the high-street fashions store that have almost every major label available."
Milan is the second-largest city in Italy and as a result, you might want to stay a few minutes outside the main hub to escape the traffic and general noise. Ginine did just this, staying at the exceptional Palazzo Parigi Hotel which has one the best spas in the world.
This exclusive oasis of relaxation is hard to describe without going there yourself. The high arches create a unique backdrop, with flowers and fountains adding subtle touches along the side of the pool. Immerse yourself in a paradise of water, massages, perfumes and music – all combining to take away your stresses and worries. Your private session puts you and your body first – allowing you to refresh after a day of shopping or get in the right mood before a night at the hotel's superb restaurant.
"The spa was absolutely incredible. The bricks are beautiful, the floor, the ceiling, I can't fault the spa or the hotel as a whole," Ginine said. "It really is quite beautiful."
Ginine's advice for travel to Milan – position yourself near to what you want to explore. Whether that's historic locations such as the Duomo cathedral or your favourite shopping hub, most areas are good for walking so find a hotel nearby.
Lake Como – home to the rich and famous
From Milan, Ginine travelled around two hours north to the picturesque town of Lake Como. Tucked in closely between the snow-covered Rhaetian Alps and steep wooded hills, Lake Como is perfect throughout the calendar year – enjoy walks in the local forests during spring and autumn, have fun on the water during summer and then ski in the local hills during winter.
Of course, if you've heard of Lake Como before it was probably in reference to many celebrities who either live or have holiday homes in the lake paradise. George Clooney, Sir Richard Branson, Donatella Versace and Madonna have all owned villas on the lake over the years. This said, you're not in Lake Como to pop around to Clooney's house for dinner, there's too much to see and do across the idyllic town!
Ginine stayed at il Sereno Hotel, a 10-15-minute drive from the heart of Lake Como in the town of Torno. Combining comfort, luxury and nature, il Sereno Hotel is the ideal location for relaxing and watching the water shimmer across the lake.
"It's a boutique hotel right on the shores of Lake Como. The location is absolutely magnificent and everything you need is catered for," Ginine said.
Ginine took advantage of the warm spring weather and took a cruise out onto Lake Como. It's an opportunity to get a different perspective on the landscape around you and even check a few Hollywood-elite residences.
"The town from the lake perspective is very beautiful. The guides pointed out George Clooney's house and several others, showcasing the star appeal of Lake Como".
Another great accommodation option in Lake Como, close to the shopping hubs, is Villa D'este.
One of Italy's finest 5-star hotels, Villa D'este was opened in 1873 and has been a residence for aristocracy ever since. Princesses, marquises, sultans and tsars have all stayed at Villa D'este – and now you can too. Villa d'Este is surrounded by 10-hectares of private park, overlooked by the rooms and suites creating an atmosphere of class, luxury and comfort.
"Villa d'Este is timeless – the grounds are absolutely magnificent and the rooms and suites feel like out of a movie," she said.
Perhaps the standout feature of Villa d'Este is the floating pool that sits on Lake Como itself. Located in the front of the villa, its avant-garde design has been impressing guests for more than 30 years. Simply position yourself with a view of the pool and lake and you're set to watch the hours tick away.
Ginine's advice for travel to Lake Como – hire a car from Milan and experience everything you can in the local region. From the mountains and forests to ancient architecture and shopping hubs, everything in Lake Como is close enough with a vehicle on your side. It's also a good idea to ensure your accommodation looks out over Lake Como so you can take in the fresh air and simply watch the world go past – nothing beats relaxing by a spectacular lake!
Florence – The City of Lilies
In the heart of Tuscany, Florence was once ranked by Forbes as one of the most beautiful cities in the world. While the Tuscany region is well-known for good food and wine, Florence's drawcards are in its culture, Renaissance art and architecture, and monuments. The city is dotted with amazing historic sights and this is exactly what Ginine experienced during her time in The City of Lilies.
"We stayed a little bit out of the city centre in a hotel called Villa Cora. It's one of the most beautiful hotels that I've had the pleasure of visiting," Ginine said.
"Originally a villa, the hotel has kept many of the original aristocratic features and is set inside a centuries-old park that overlooks the historic Boboli Gardens. It really is like staying in a palace – and you feel like royalty."
Villa Cora is around a 10-15 minute drive out of Florence, but with drivers available to shuttle you into the city centre, the hotel is a great choice for those who want to relax away from the hustle and bustle.
"I arrived on a Sunday and the hotel had a brunch set up. The food was something like I've never seen before in my entire life," Ginine explained. "You felt like you were totally immersed in the local culture, the decor, the table service, a pianist playing in the background – it was all such a wow moment and a totally amazing way to be welcomed to the hotel."
Ginine remembers the highlight of her time in Florence to be the Ponte Vecchio. "There's a real buzz around the fortress palace, and I've been to Florence maybe 30 years ago and it's exactly how I remember it," she said.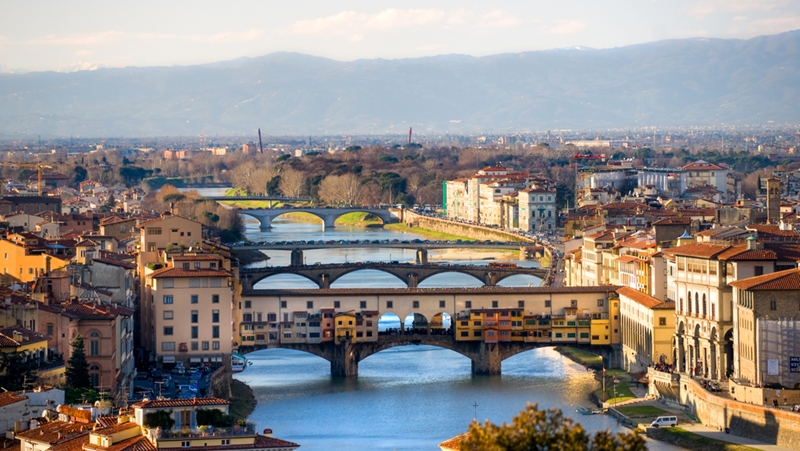 "You have a lot of choice of hotels around the Ponte Vecchio as well, which provide great access to all the historic sights of the city." This includes J.K. Place which is a smaller luxury boutique hotel that can be described as just like a modern Italian home – the staff are very friendly and you just feel relaxed.
Ginine's advice for travel to Florence – take a walking tour of the city. As Florence is a very large urban centre, covering a lot of ground by yourself can be tricky. With a walking tour and guide, you can experience those locations that you might have missed and learn more about what makes Florence such a grand city.
A trip to northern Italy with FBI Travel
Northern Italy is where present meets past. For all the renaissance-style architecture and stained-glass cathedrals, there's scores of high-end shops and luxury experiences. You can feel at home in northern Italy, the region's locals want you to be part of the family and will treat you as such.
Start your plan to visit this special part of the world, by getting in touch with your dedicated FBI Travel Advisor today – we look forward to speaking with you!