At its heart, being a travel agent used to be just about booking people's travel arrangements for them. Today being a Professional Travel Advisor is all about matchmaking – connecting our clients with exciting and new destinations with the best fit of hotels and tours from around the world. So, in the modern travel world, today's travel advisor has to juggle various situations and circumstances to ensure the customer always has the best experience possible.
To demonstrate this, we asked one of our Travel Advisors to put together a diary of a day at the FBI Travel office – giving you insight into our professional, passionate and hard-working staff and how they make dreams come true, whilst fighting off disasters, delays and keeping their cool! Note: Please don't try this schedule yourself; our Travel Advisors are finely-tuned on chocolate and coffee throughout working hours.
7.30am
After getting breakfast, I turned on the radio to find out that a volcano had erupted in Bali. While this is a world away from Melbourne, I know that I have several clients who are currently on holiday there so I started to think about the various planning and responses that would need to be put in place.
Although my day was already 'planned' (if that is ever possible) and packed full of client and supplier meetings, whenever there's a major incident, our clients who are directly affected must be put first. As such, I got to work a little earlier to start managing the situation.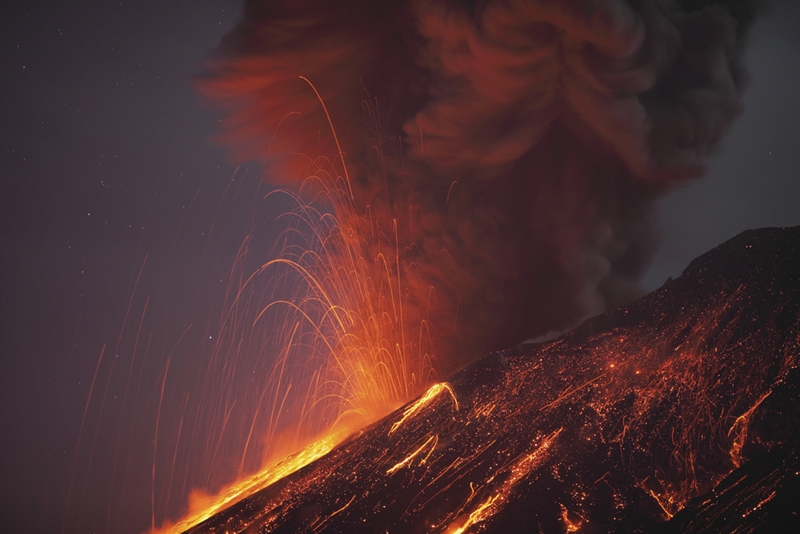 8.15am
The FBI Travel office was a hive of activity as the ERT (Emergency Response Team) had already been activated and sent us all a list of those affected and potentially affected clients. Under FBI Travel protocols, the team gathers a comprehensive list of my clients who are there, and where they are staying, as well as who is headed for that destination and whether their flights and transfers will be affected.
After I was briefed by the Emergency Response Team, I started by contacting clients that were already there to ensure that they are okay, and advise them of the various options open to them. Next were those planning to travel in the near future, touching base with them and keeping them informed of the situation and what we are doing for them.
10.00am
My first client appointment of the day was an exciting one to plan a trip of a lifetime to the Galapagos Islands for a wedding anniversary. Over the hour, we discussed their interests, dates, budget and preferences so in the coming days I could liaise with our local operators and tailor a personalised tour itinerary just for them. Let me tell you, it's pretty easy to be distracted by the beauty of the Galapagos Islands when preparing such a special itinerary!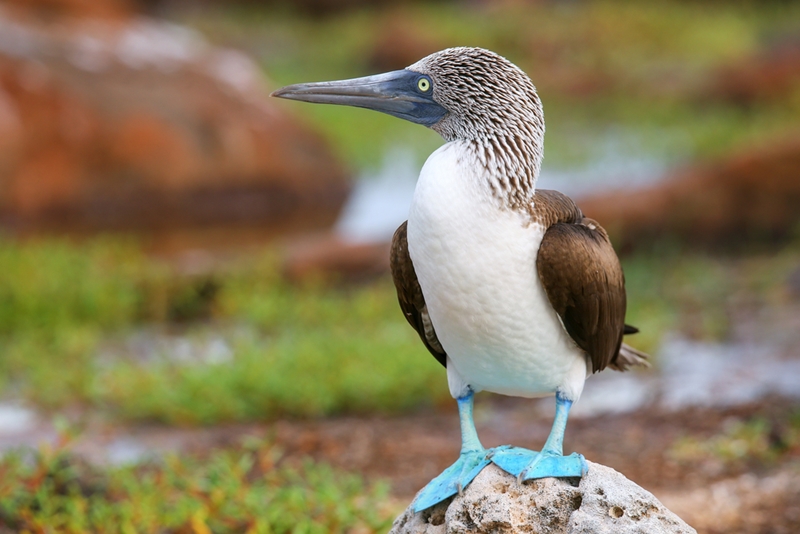 11.00am
As I got back to my desk from seeing my clients out, it was time to go through some of the emails that inevitably bank up. This task can be tedious, but it was great to receive an email from a new client currently overseas thanking me for making the trip celebrating his wife's birthday holiday so special.

11.30am
It's always nice to get these small gestures, little does he know that I had previously contacted the hotel and arranged with them to deliver a very special birthday cake together with some flowers to their room for afternoon tea. Trips like this are special, and I do like to go the extra mile to make it that little bit more memorable.
I received a call from a panicked client who had arrived late at the airport and therefore missed his flight from Melbourne to Sydney connecting him onto San Francisco. I noticed that one of the other carriers have a 30-minute delay on their next flight. I promptly book him on that flight, and after 30 minutes my client is back in the air and headed for Sydney, thank goodness.
Now that he is off, I phone Sydney to advise them that he is on a really tight connection and they should expect him late, and to please keep the gate open as long as possible. I've made a note to do a welfare check with the client when he lands in Sydney – he was so nervous about missing this flight!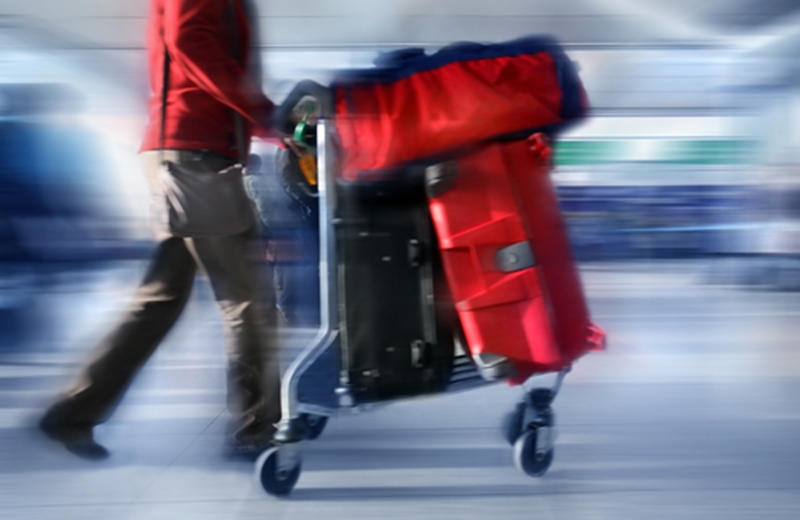 12.30pm
After a busy morning, it's time for lunch – well, kind of. Our friends from Mandarin Oriental have planned a presentation in our office boardroom to update us on the latest developments and offers at specific hotels in Tokyo, Hong Kong, Bangkok and New York.
This type of presentation is a daily occurrence at FBI, but on this occasion, I am really glad that they are doing this over a catered lunch! I've only managed a coffee since breakfast so it was the perfect time to grab a bite whilst learning about new accommodation options for our clients.
1.30pm
Now back at my desk, I finally (belatedly) have time to go through my calendar reminders for the day. These are a mixture of client payment deadlines on bookings I am holding that I need to chase in order so people don't lose out on any special deals (airfare specials, cruise deals) we have booked for them. One by one I get in touch with them to have a chat, collect the money and find out if I can assist in any other way.
One client has informed me he has finally decided he will proceed with booking The Rosewood in London. I am so excited because I suggested the hotel to them as I know the client and this is the type of hotel they will really like. Once I make the booking, I send a quick note off to the Director of Sales, Rory, about my clients. Through our Virtuoso Connections and Rosewood Elite status he will ensure that my client is upgraded to the Grand Executive Room, and the staff as well as the room will be ready for their early morning arrival.
2.00pm
As I peruse my emails, I overheard a colleague talking to a client who did not proceed with taking out insurance, rather wanting to wait to book their insurance closer to their departure date. However, the volcano in Bali has erupted and now this event is considered a 'pre-existing condition' which will no longer be covered for future policies.
This spurs me on to follow up on a few of my own clients who haven't got back to me about the insurance quotes I have sent them recently. Having been in the travel business for a while, I know that insurance is a must – no matter where or when you're going.
2.30pm
One of the jobs that I love doing is welcoming home my clients from holiday. Today, Mr and Mrs Arnold arrived home from a two-week cruise around the Mediterranean before spending a few days in Milan where their daughter is living. I send them an email welcoming them home and asking for a good time to call, as I can't wait to hear about how their trip went.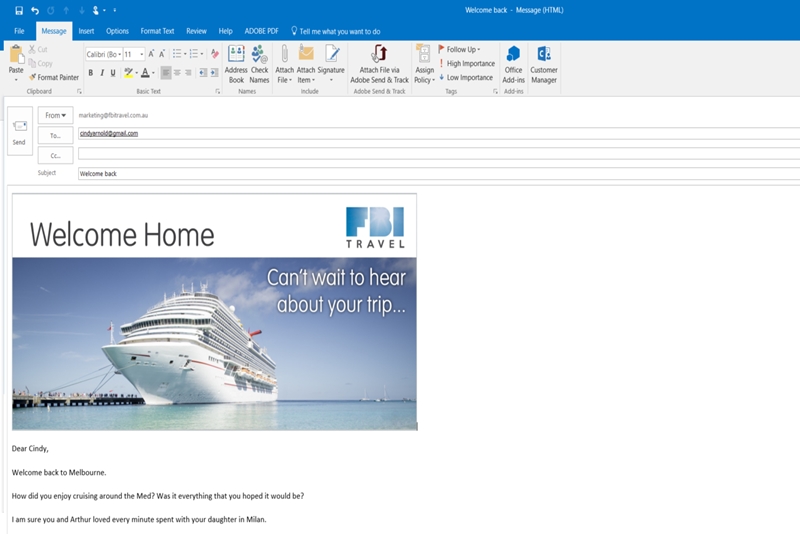 3.00pm
This has been one of my busiest days this week for sure. My next task is to work with our Marketing Manager, Andrea, who wanted an update of new clients that I would like to add to our exclusive list of clients that receive Virtuoso Life magazines.
This magazine is full of travel inspiration – the latest edition has an article about Argentina so after updating our lists, I grab a coffee and stop for five minutes with the magazine. I have clients travelling there next year and I would love to read up on what they have to say about this vibrant nation.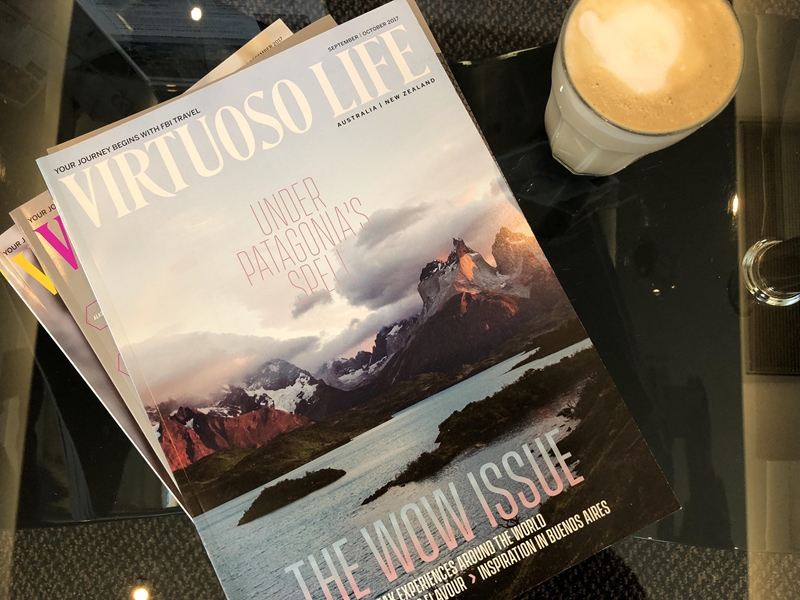 3.30pm
I got back to my desk and after once again starting on the emails, I receive a call from Ms Hirst who is at her hotel in Hong Kong. She has changed her mind, and now would like to book that transfer from her hotel to the airport this afternoon.
I had warned her that due to some of the major events going on in Hong Kong she shouldn't leave this too late, but she has, so I get onto organising this and she will have her car arriving shortly. I told her to leave early as I know how unpredictable the traffic can be around these major events. It's not a hassle to organise, but an example of how important travel planning is.
Whilst this is going on Lisa, our receptionist, lets me know I have had three clients call and leave messages to call back different clients who would like to come in and discuss their next trip.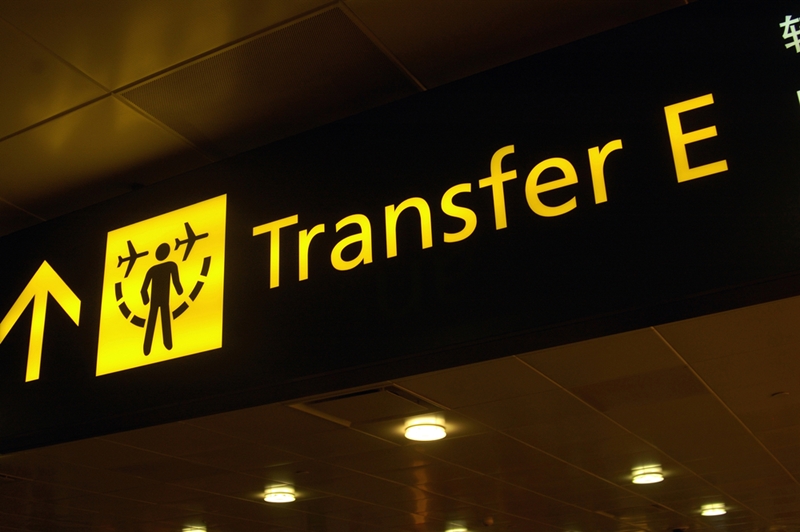 4.00pm
Before I even get a chance to call the clients back, our accountant walks up to my desk and says that I need to run my invoicing report and make sure I submit my invoices. Although this isn't the most exciting part of my day, it's an important administrative task for the business as a whole.
5.00pm
Should be home time, but I still have three calls to return and, apparently, I am also on kitchen duty today so emptying the dishwasher beckons. How exciting!
This said, it was a colleague's birthday yesterday and there is still a spare slice of cake on the bench – I'll take that as a reward for a hard day's work.
6.00pm
Still not finished, but I guess tomorrow is another day and I do need to get home to my family. I hope and pray there are no new "disasters" around the world overnight so that tomorrow can actually go to plan (yeah right!).
Each day at FBI Travel is different and that's why I love working here. It's challenging and complex at times, but the reward of providing clients with memorable travel experiences is well worth the effort!