Did you know that Africa is larger than China, USA, India, Mexico and most of Europe combined? At 30.37 million square kilometres, Africa encompasses more than 50 countries from Tunisia in north to South Africa in the south.
As such, there is almost not enough time to explore every corner of this impressive landmass. So, where should you point your compass?
To guide your itinerary, we enlisted three of our most experienced travel managers – Nikki Diamond, Michelle Adler and Vera Schwartzbord – to choose their favourite African hotspots. Grab your passports, we're off on an adventure!
Nikki Diamond – Namibia
Namibia is often described as 'Africa for beginners' – the perfect introduction into this unique part of the world. Nikki explained that Namibia in general is more of a scenic location than being solely animal-based and is easily accessible from South Africa.
Take in the magnificent Sossusvlei from a hot air balloon – admiring the rich red dunes which soar high above the landscape. "It's just unbelievable," said Nikki. "You could do the hot air ballooning, then climb Dune 45 and watch the sunrise from the top. Amazing!"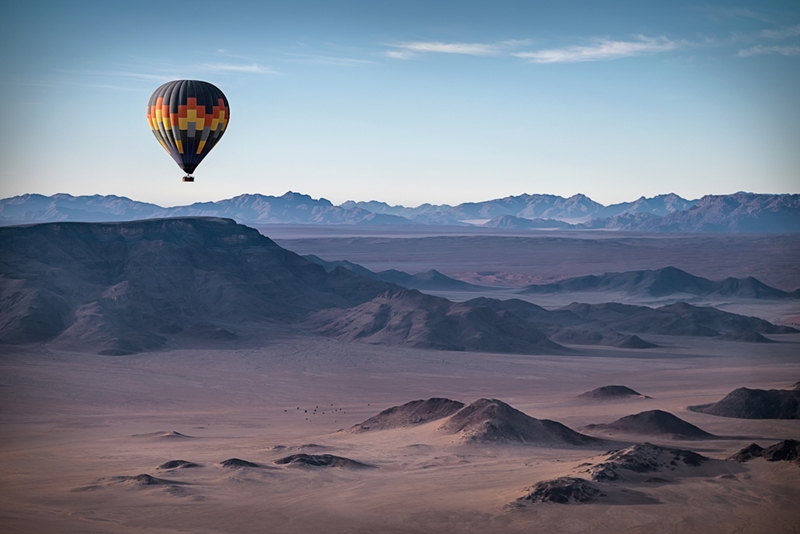 Nikki also suggests the stunning Etosha National Park, a desert-based environment where you can see different animals to the regular African safari. This includes the endangered black rhino, leopards and ostriches.
"It's a great wildlife experience. It's a totally different landscape to what you'll see in Kenya, Tanzania, South Africa and Botswana," she said.
If you're looking for somewhere to stay in Namibia, you can't go past Hoanib Skeleton Coast Camp. Located in the iconic Skeleton Coast National Park, on the edge of the Atlantic Ocean, this remote luxury camp allows you to take in the beautiful scenery of the Hoanib River as well as explore the dramatic shores of the formidable Skeleton Coast. Namibia is the Africa that you don't see in the brochures!
Michelle Adler – Kenya
Nestled between Tanzania, Somalia, Ethiopia, Uganda and South Sudan, Kenya is one of Africa's most stable economic nations. However, if you escape the city, you'll be lucky enough to see some of the best wildlife and geography in the entire world.
One of the best examples is the Maasai Mara National Reserve which connects the legendary Serengeti National Park across the Tanzanian border. Michelle stayed at the historic Governors Camp, a property adjacent to the Mara River and Maasai Mara National Reserve. It's in this region that around 1 million wildebeest and 200,000 zebra cross the Mara River on their annual migration.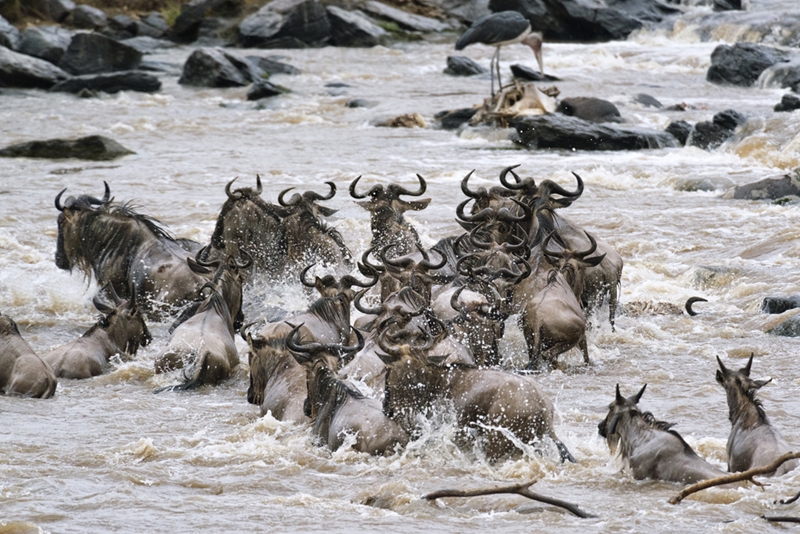 Michelle was lucky enough to witness two river crossings during her time in Kenya which she describes as "the most incredible scene" – something that still gives her goosebumps to this day. "Awe-inspiring, it's one of the best natural wonders of the world, I actually cried when I saw it," she said.
Michelle also recommended visitors to explore the capital city Nairobi. Once under British rule, there are several spots that showcase Kenya's rich past. One location is Giraffe Manor, an exclusive boutique hotel set in 12 acres of forest. Wake up in a suite named after Out of Africa author Karen Blixen, with cheeky giraffes poking their heads in the window hoping for a treat.
Vera Schwartzbord – South Africa
South Africa has faced many political, cultural and economic challenges over the years, but is now emerging as a great family holiday destination as Vera recently found out on a trip with her 12-year-old grandson Ness.
Of course, one of the major drawcards to South Africa is the game, which led the pair to stay at the Impodimo Game Lodge in the heart of the Madikwe Game Reserve. Here they explored scenic wilderness, spotting the Big Five – African lion, African elephant, Cape buffalo, African leopard, and rhinoceros. Vera noted that it was some of the best game that she had ever seen.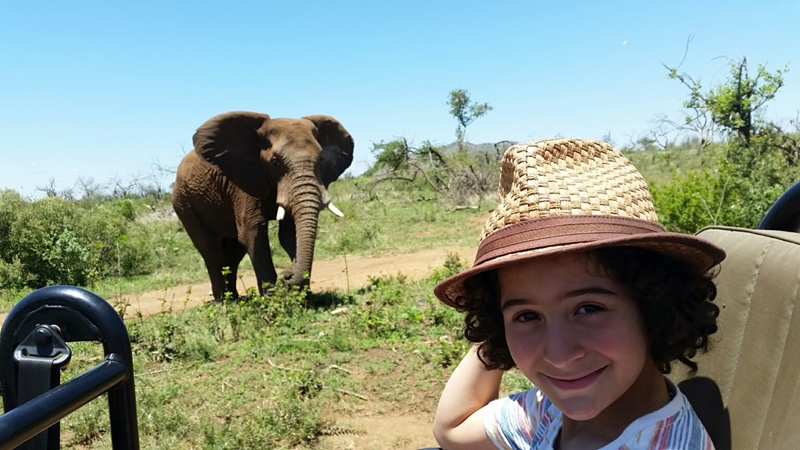 Another highlight of the tour was the Cradle of Humankind museum – one hour out of Johannesburg. A UNESCO World Heritage Site, Ness and Vera were able to learn more about the history of human ancestry as well as check out some of the world's oldest hominin fossils.
"I hadn't been there before and it was very impressive. I had been recommended to visit, and it didn't disappoint for both young and old," she said.
With South Africa just one flight from Australia, Vera encouraged other grandparents to explore this part of the world with their family.
"South Africa is not just safari and animals. It is a way of connecting with people young and old from both here and afar. Sharing the experience of spotting animals brings you together, better than any other way I can think of," she concluded.
If you would like to learn more about Africa or any of the countries mentioned in the article, get in touch with our team of FBI travel managers today.